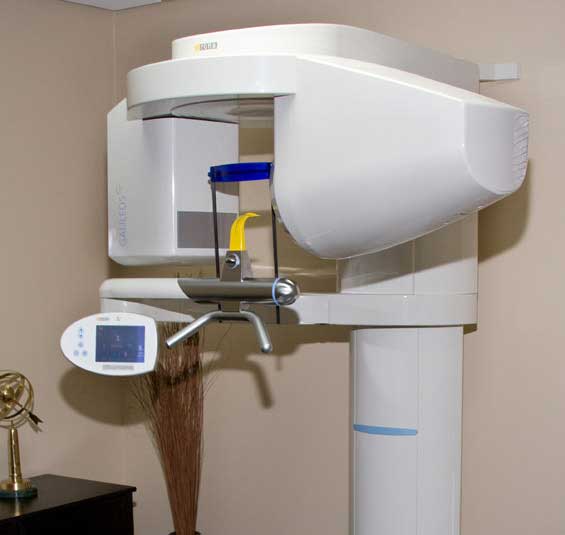 ---
Cone Beam technology provides a digital tomographic 3D view of the patient's area of interest. A traditional x-ray is only two-dimensional. With Cone Beam systems the doctor is able to get a full 360 degree view of the tooth and all surrounding areas. The 3D Cone Beam scanner provides nearly limitless views of the teeth while using less radiation than traditional medical CT technology. This new technology is fast, simple and painless, providing many wonderful benefits that were unavailable only a few years ago.
For your convenience, our office is equipped with a Hi-Tech Cone Beam Dental CAT Scan. Dr. Malik may suggest this test in order to establish an appropriate treatment plan for you. Dental CAT Scan will give Dr. Malik the ability to immediately see a three dimensional image of your facial and jaw bone structure.
Please do not hesitate to ask Dr. Malik and his staff if you should have a CAT Scan or not.
---